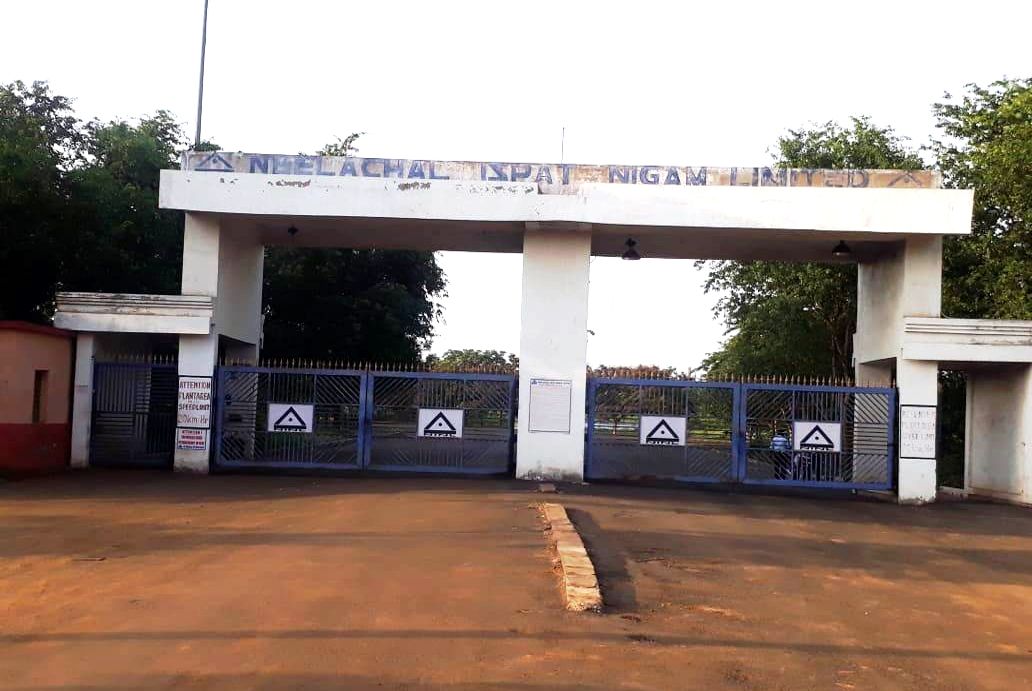 Workers restless, NINL freight transport hit
Jajpur: Tensions erupted at the premises of the state-owned Nilachal Ispat Nigam Ltd (NINL) which is closed in the area, as workers halt the transport of stored goods from the factory premises, in protest against the salary review and promotion pending, Sunday.
The workers held the Department of Investment and Public Asset Management (DIPAM) and the Minerals and Metals Trading Company (MMTC) responsible for this development.
Kalinganagar Shramik Sangha (KSS), a leading union in the region, claimed that due to the freakish attitude of the two organizations, their pay review had not been carried out.
Union leaders submitted a memorandum to Tuhinkanta Pandey, finance secretary of the Union government.
In the memorandum, union leaders alleged that DIPAM and MMTC, in collusion with some private companies, jointly halted the wage review and long-standing promotion of workers and NINL officials.
They alleged that DIPAM was unnecessarily interfering in the management of NINL. They asserted that NINL is a separate company whose management committee looks after the welfare of the company's managers and workers.
This was confirmed by a response given by Union Minister of State (Finance) Bhagawat Kishan Rao Karad in Parliament to a star-studded question from MP Manoj Kumar Jha.
The minister said that the NINL steering committee is only authorized to examine workers' problems and find solutions to them. However, DIPAM, which reports to the Union Ministry of Finance, unnecessarily interferes in the affairs of NINL.
The workers alleged that the finance ministry did not even give NINL a rupee, but interfered in its day-to-day business at the insistence of some private companies.
PNN