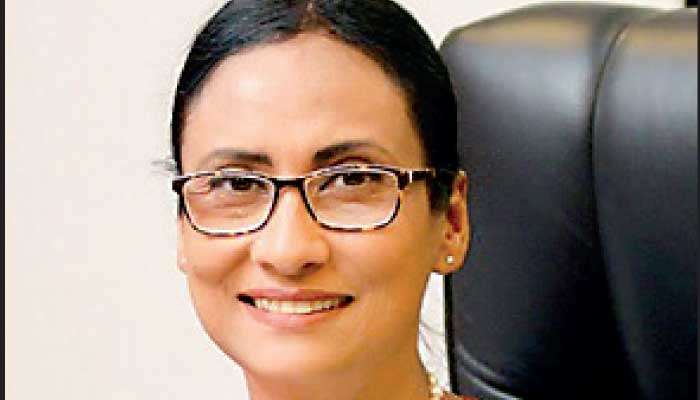 Tourism chief warns of discrimination against local holidaymakers
Domestic tourism is worth more than Rs. 5b per year
Says that action will be taken to suspend or cancel the licenses of these establishments
Emphasizes that domestic tourism is an essential component of the industry
Reminds local holidaymakers who have supported the industry through its most difficult times
Urges victims of discrimination to file formal complaints without ranting on social media
Sri Lanka Tourism yesterday warned of tough action against licensed establishments that engage in discriminatory practices against local holidaymakers, who bring in more rupees. $5 billion in domestic tourism revenue
Sri Lanka Tourism President Kimarli Fernando
each year, with a "Foreigners Only" policy.
"Our Constitution grants equal rights to all citizens; where no person shall, by reason of race, religion, language, caste, sex or any other reason, be subject to any incapacity, liability, restriction or condition regarding access to shops, public restaurants, hotels, places of public entertainment and places of worship. Therefore, no local can be discriminated against," Sri Lanka Tourism Chairperson Kimarli Fernando told the Daily FT.
She warned that the Sri Lanka Tourism Authority (SLTDA) will take action to suspend or revoke the licenses of such establishments pending investigation and if found to discriminate against tourists they will take steps to issue new licenses in these areas to establishments that will serve Sri Lankans. as well as foreign guests.
Stressing that domestic tourism is an essential component of the industry, Fernando said locals have supported the industry during its most difficult time.
"The tourism industry must not forget that it has always been Sri Lankans who have frequented them amid natural and man-made distress – be it war, tsunami, Easter Sunday attacks, flooding, the COVID pandemic or out of season. It was recently revealed that domestic tourism is worth more than Rs. 5 billion per year. Therefore, the institutions concerned should be grateful," she stressed.
Acknowledging that these incidents are creating negative sentiment among Sri Lankans towards the tourism industry, the President said the SLTDA has warned licensed establishments against discriminating against domestic travellers.
Fernando also urged local tourists facing such discriminatory practices to complain to Sri Lanka Tourism, without fuming on social media.
"Only a few complaints have been received for which we have taken action. We need victims' support to streamline the industry," she added.
She also called on domestic travelers to be mindful of their behavior and use of facilities, noting that this was a regular complaint from tourist establishments. "Tourist establishments could also file complaints against customers who do not care about the property or comply with the requirements of the entity. SLTDA will take action against these guests," Fernando said.