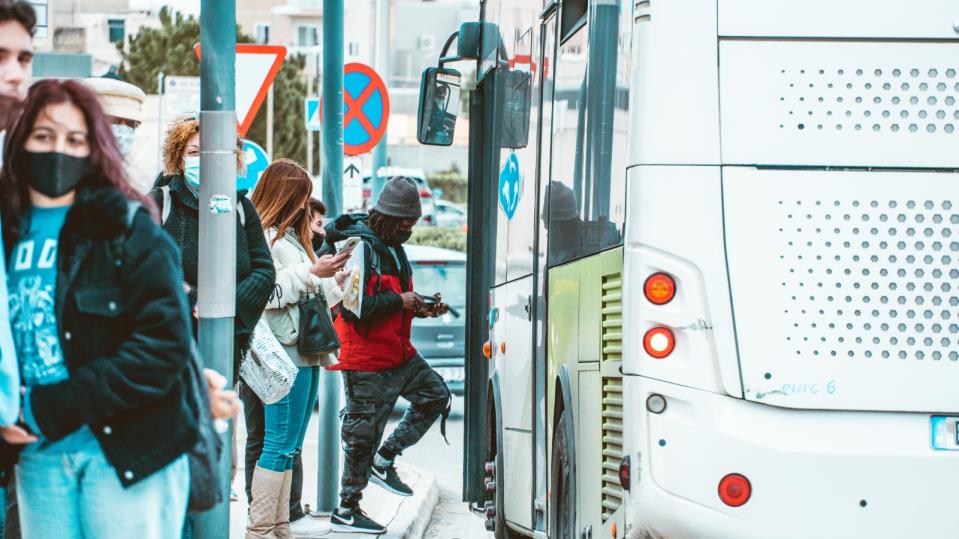 The number of public transport passengers is far from 2019, but a positive trend has been noted

Kevin Schembri Orland

Sunday 23 January 2022, 09:00
Last Updated: about 1 day ago
Public transport passenger numbers are still far from pre-pandemic levels, but a positive trend has been noted, according to reports from Malta Public Transport.
"The number of passengers in 2021 stood at 35.2 million, which is an increase from the 33.9 million passengers in 2020. However, this remains lower than the 58.4 million passengers recorded in 2019 and the 53.4 million registered passengers in 2018," said a Malta public transport spokesperson. noted.
The spokesperson was responding to a number of questions sent by Malta Independent concerning the number of passengers, the impact of Covid-19 on the use of public transport as well as the overcoming of the mentality of using the car.
Covid-19 has clearly had an impact on the number of passengers using the service.
"When comparing 2021 to 2020, keep in mind that passenger numbers from January to mid-March 2020 were at pre-pandemic levels. Therefore, comparing the April-December period of the two years, a more realistic 29% increase in passenger numbers can be seen," the spokesperson said.
"Covid undoubtedly affects life in general, which affects mobility and in turn affects the number of passengers on public transport. In addition to the massive reduction in tourism, which has had a huge impact on business in general, many Covid-related measures are impacting mobility in one way or another. Measures such as remote working, whether as a precaution or due to quarantine, reduce the need for people to travel. Restrictions on restaurants, entertainment venues and events are also driving down travel needs. Likewise, restrictions on in-person visits from vulnerable friends and relatives also mean people are traveling less. So, as long as mobility is affected, it is understandable that the number of bus passengers continues to be affected as well.
"Despite all these challenges, we see a general positive trend and the number of passengers is increasing, month after month," the spokesperson said. Every month, MPT sees more and more passengers using the buses, across the network, the spokesperson added. "We would like to thank our passengers for their cooperation with the safety measures in place and reassure them that all cleaning and disinfection procedures are still in place."
"Independent research conducted in 2021 shows that Maltese prefer fast, reliable and punctual mobility options," the spokesperson said.
"In order to attract more passengers and even shift passenger car users to public transport, bus service must become more attractive than passenger cars. This can be done by giving priority to buses on the road, especially at intersections.
"Simple enforcement measures could also make the bus service more attractive, as buses currently face many challenges. The number of planned and unplanned diversions, vehicles blocking corners and vehicles parked at bus stops are just a few examples of the obstacles that seriously affect bus service to the detriment of passengers," the spokesperson said.
"Malta Public Transport will continue to work hard with the many stakeholders to improve the service and is committed to supporting the government in implementing measures to make public transport more attractive to convince more and more people to use public transport buses."