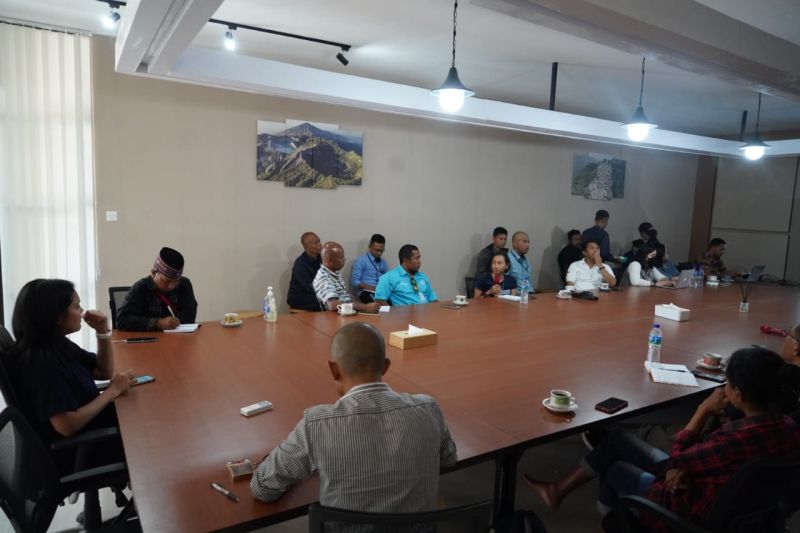 The ministry talks with the actors of the tourism sector of Labuan Bajo
We (the BPOLBF) have been commissioned by the Ministry of Tourism and Creative Economy to understand the aspirations (of the general public) regarding what they feel, their needs and the types of problems they face, so that this become a channel for c
Labuan Bajo, East Nusa Tenggar (ANTARA) – The Ministry of Tourism and Creative Economy has discussed with stakeholders in the tourism sector in Labuan Bajo, East Nusa Tenggara, the annual entrance fee of Rs 3.75 million per person, starting August 1, for the islands of Komodo, Padar and the surrounding area.
"We (the BPOLBF) have been commissioned by the Ministry of Tourism and Creative Economy to understand the aspirations (of the general public) regarding what they feel, their needs and the types of problems they face, so that it becomes a channel to collect the necessary information for policy makers to (solve) this tariff problem," said Shana Fatina, Director General of the Labuan Bajo Flores Authority (BPOLBF) on Friday.
The discussion with tourism stakeholders took place at the Labuan Bajo Flores authority office on Thursday afternoon, during which both parties shared inputs and suggestions. Fatina noted that the ministry, through the Labuan Bajo Flores Authority, is seeking input from tourism stakeholders to help improve the concept of sustainable tourism conservation to be implemented in the future.
Related News: Ministry trains 80 flagship MSME actors in Labuan Bajo
"In principle, everyone is okay with conservation. They have also carried out conservation activities within their respective capacities. We should also praise that," she remarked.
Fatina pointed out that the development of conservation-based tourism requires the collaboration of several sectors, as it encompasses environmental activities, tourism, community empowerment, as well as other aspects. Moreover, research and development has not only focused on animal ecosystems but also on humans in order to integrate everything into one. Thus, partnership was deemed necessary to bring greater benefits.
The BPOLBF continued to coordinate fees with the East Nusa Tenggara Government, PT Flobamor, as the Government appointed Tourism Services Manager, including in other government departments. This was done since the problem affected the image of Labuan Bajo. She expects the discussion to serve as an input to policy makers, so that they are able to employ multiple viewpoints before making decisions.
Related News: DAMRI opens a bus route from Komodo Airport to Labuan Bajo
The policy of contribution fees as a condition of entry to Komodo Island, Padar Island and surrounding waters has drawn negative reactions from stakeholders in the tourism sector. However, she expects that through the discussion initiative, they will be able to pursue the goal of sustainable tourism, so that it is not just a central government goal, but also shared by locals. players in the tourism sector in Labuan Bajo.
"We believe that with this discussion, (we can discover) common ground. We need this discussion, because it will bring together aspects that were not imagined before, and then we will find solutions, so that everything can work accordingly, and tourists are happy and want to come back here, so friends, here (we can) recover, especially after the COVID-19 pandemic," Fatina concluded.
Related News: Ministry vouches for optimizing more tourist attractions in Labuan Bajo
Related news: Maintaining the balance between tourism and conservation on Komodo Island