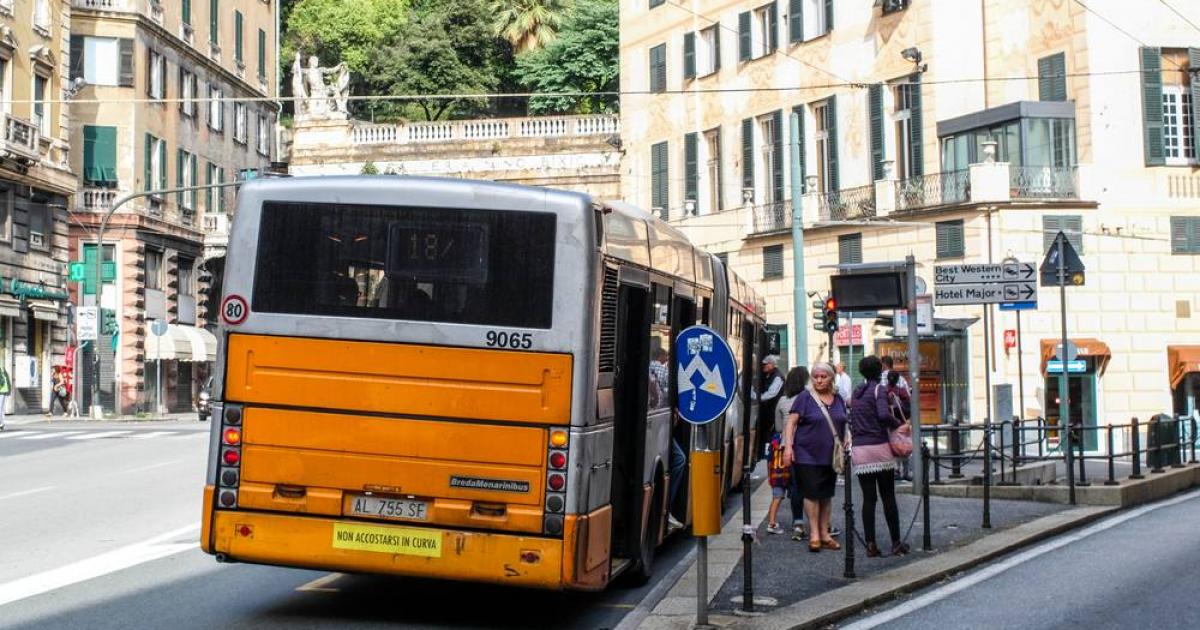 The mayor of Genoa has a vision of free public transport in the city in 2024
The mayor of Genoa plans free public transport in 2024
If achieved, this would make it the first Italian city with such a public good for its inhabitants.
Two days ago, on November 9, Marco Bucci, the mayor of Genoa, expressed the objective that his city be the first in Italy to introduce free public transport current 2024. More precisely, his idea is to have free public bus services for residents of the Ligurian capital, saying it would take 65-70 million euros a year pay the bill for this offer.
"We busy finding money and now if we put the congestion charge – it's the tax for driving in the center – like in Milan, you can see where you're going. This is how the mayor elaborated on the idea of ​​funding the proposal, quoted by ANSA Press Agency.
If he succeeds and it becomes a reality, it would make Genoa one of the the few European cities to offer free public transport and the first in Italy.
Genoa has already experimented with free public transport
That the Ligurian capital can be a pioneer in this regard should come as no surprise. The Municipality has already tried to test this solution. From November 2021 to December of this year, the free vertical transport service has been active through the use of funiculars and lifts. These devices are quite important and useful considering the uneven topography of the city.
The initiative greatly pleased the Genovese with the 33% increase in the use of vertical vehicles, 25% who used free vehicles changed their travel habits and 25% of those who used it got into the habit of traveling with their private vehicle. For nearly a year, the free vertical transport has been active on the time slot from 10:00 a.m. to 6:00 p.m.
Mobility is a subject that is close to the heart of Marco Bucci, who is also leading a project for digitization of roads.
"We are completing the complete digitization of all the roads in the city, including the highways, and then possibly the metropolitan city as well. We need to know who's moving, how they're moving and where they're moving".
Knowledge means being able to avoid queues, lengthen or reduce traffic lights and above all manage parking. The real concern of the Genoese is in fact the car parks, but the mayor reassures: "There will be an application that as soon as you enter a street will show you the nearest parking lot. Obviously there will be benefits for those who enter the city in an ecological way".