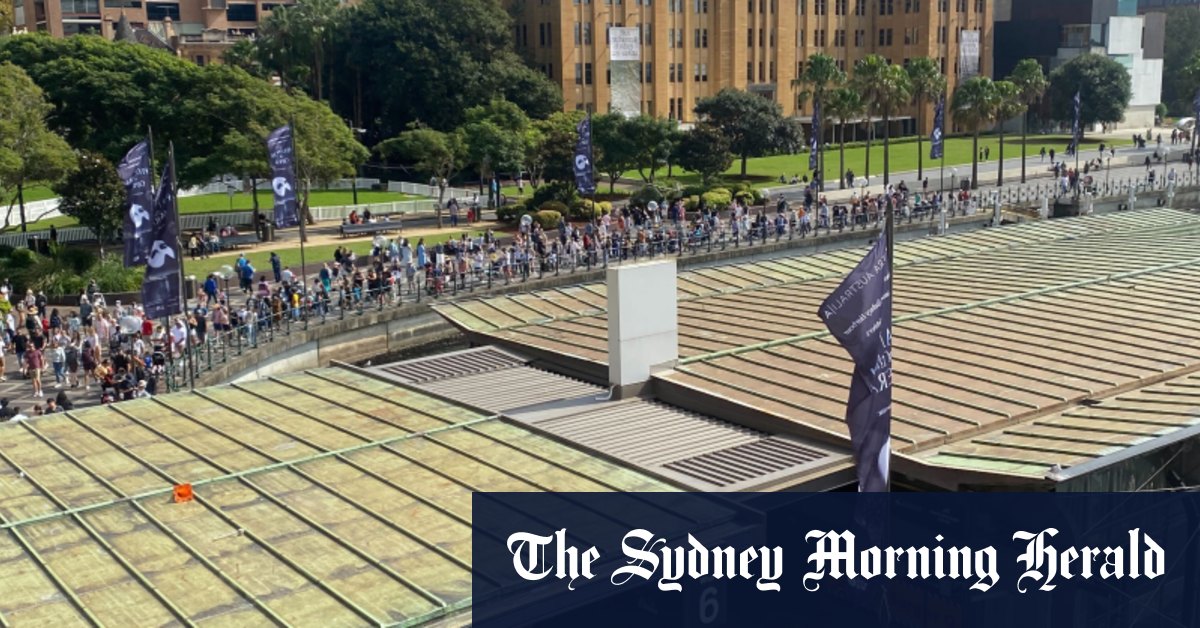 Sydney ferries are full as Easter weekend coincides with free public transport
Ferry services were cancelled, others were close to capacity and queues at Circular Quay were hundreds deep on Saturday as the Easter long weekend coincided with free public transport across Sydney .
Sydney Ferries urged travelers to consider using other travel options as hundreds of people queued for services across the harbor throughout the day.
Several ferry services, including the F3 and F4, were canceled due to staff shortages, while the F1, F2, F3, F4, F8 and F9 services reached capacity. On Saturday evening, buses replaced the F1 Manly ferry.
Twelve days of free public transport for the city began on Thursday as the government sought to boost the return to city centers and address widespread disruption after the rail network shut down in February.
Transport and Veterans Affairs Minister David Elliott said Good Friday was one of the busiest days for Sydney's ferry system with 63,903 passenger trips recorded.
"That's four times last Friday, and about a 25% increase from pre-COVID ferry travel," he said. "I encourage families in Greater Sydney to continue to take advantage of the free travel period."
Transport for NSW operations director Howard Collins urged travelers to check their journey before leaving.
"We have seen a lot of people on ferry services from Manly, Milsons Point, Watsons Bay, Parramatta River and Taronga Zoo and expect that to continue, particularly over the next three days," Collins said.