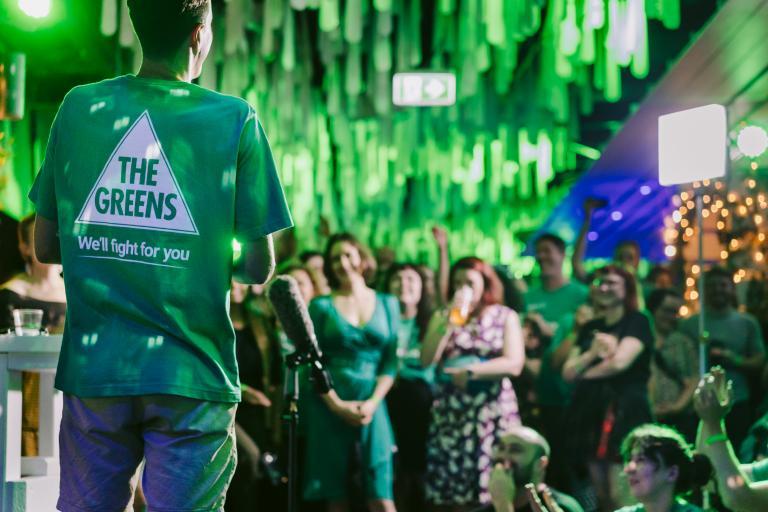 Public transport would be free for those under 21 using the 'climate ticket': Greens
The Victorian Greens have announced a new 'climate ticket' which would allow people to travel on public transport across Victoria for free or at dramatically reduced fares to reduce carbon emissions and lower the cost of living.
The Greens' Climate Ticket would be free for those under 21, $1 per day for concession card holders and $3 per day for adults. The note would be available as a monthly, quarterly or annual note.
Climate tickets have been introduced in a number of regions across Europe and have resulted in lower emissions, less car use, less traffic congestion and a lower cost of living at a time of high inflation.
The Green Ticket Climat could save:
A youth $1,794 per year
One student $631 per year
A concession cardholder $532 per year
One adult $699 per year
Transport is Victoria's biggest and growing source of carbon emissions, with polluting cars and trucks emitting carbon pollution equivalent to a coal-fired power station.
The Victoria Greens will push the next government to go further and faster to help people switch to more climate-friendly transport.
As Victoria Greens transport spokesman MP Sam Hibbins said:
"A lot of young people have financial difficulties. They may leave their homes, often work in low-paying jobs, and face financial insecurity.
"By introducing a Climate Ticket, the Greens will make public transport free for Victorians under 21 and significantly reduced for everyone else, to help lower the cost of living and tackle the climate crisis.
"The Green Climate Ticket will be good for the climate and will make public transport more affordable.
"People are struggling to keep their heads above water because the cost of everything is rising and wages have stagnated. The Greens' Climate Ticket will help ease cost of living pressures by making public transport more affordable.
/Public release. This material from the original organization/authors may be ad hoc in nature, edited for clarity, style and length. The views and opinions expressed are those of the author or authors.View Full
here
.