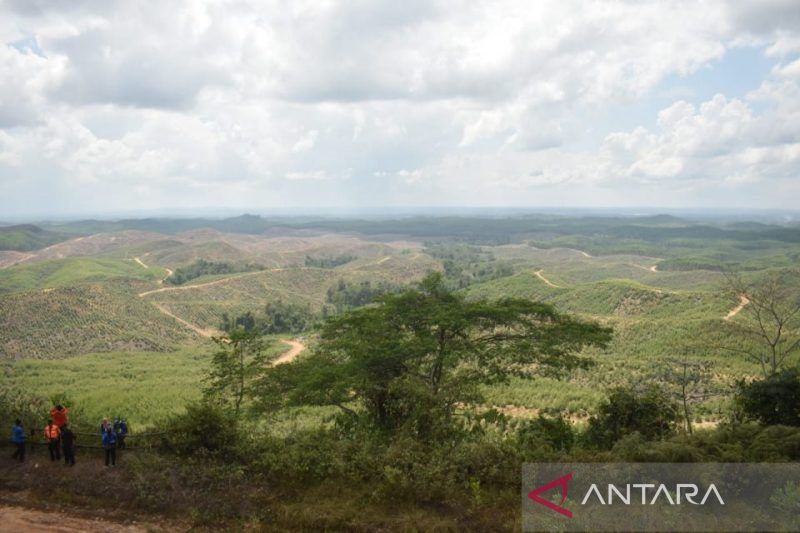 Public transport will be IKN's main public freight transport service
As a result, everything can be inexpensive and effective
Balikpapan, East Kalimantan (ANTARA) – Public transport will become the main transport service for people and goods in the capital of Nusantara (IKN), the new capital of Indonesia built in Sepaku-Semoi, North Penajam Paser, East Kalimantan.
The vehicles used will also be environmentally friendly and emission-free, the head of the IKN Resdiansyah intelligent transport system master plan development team said in a press release on Friday.
Electric buses and bicycles are used as means of urban transport. Additionally, electric vehicles are designed with an automatic driving system that does not require a driver.
The journey time had also been determined, which is at most 10 minutes from the terminal to the major city facilities.
Related News: Jokowi will review IKN's development once every three months
"As a result, everything can be inexpensive and effective," he remarked.
Regarding traffic regulations, whether at intersections, parking lot and anywhere else that requires monitoring, monitoring will be carried out by means of digital and electronic equipment, including CCTV cameras and a calculation application computer science.
These are also used to manage traffic violations and accidents.
In the system that has been implemented in several countries, violators of speed limits or traffic signs can be monitored by cameras and can be immediately identified or recognized by the system.
Such offenders can then be immediately fined and issued speeding tickets in accordance with applicable laws. The fine can be paid by direct transfer to the State account.
Related News: Land development in new capital to be completed next August: Hadimuljono
According to Resdiansyah, the intelligent traffic control system is expected to become the first intelligent transportation system (ITS) technology developed in Nusantara.
Specifically, it is developed in the Central Government Core Area (KIPP), an area where the Presidential Palace, ministry offices, offices of high institutions, and military and police headquarters are located.
With this opportunity, the Head of Authority of Nusantara Capital City (IKN), Bambang Susantono, expects the intelligent transport system to be able to meet the challenges of Nusantara in the future to ensure better quality of life.
He also expects the system to be able to be implemented in other cities in Indonesia.
Related news: Finding creative and innovative financing for development is a challenge
Related News: Indonesia and JICA Discuss Quality Assurance for Nusantara Development