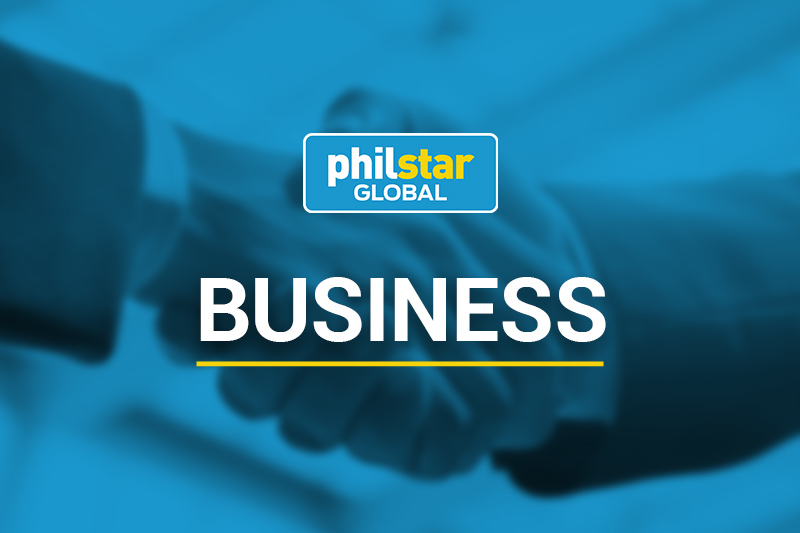 Public transport | Philstar.com
Our poor commuters have been abandoned by the government. There, they wait for rides that don't come because drivers and operators can't afford the price of diesel.
The stupidity of it all is a report quoting anonymous government officials imploring drivers to get out, drive their routes and perform public service. Drivers live day to day in good times and are now out of pocket or abonado with current diesel pump prices.
They better plant camote in their home provinces. Or do any other type of work that will bring home something to put food on the table. Drivers and commuters are screwed by the government's inability to do anything, anything.
That's the problem with our makeshift public transportation system. It depends on thousands of small operators and drivers working to earn enough to pay a 'limit', pay for diesel and hopefully enough to feed a family.
This makeshift arrangement dates back to the 'liberation' era of World War II. It provided a livelihood for unemployed Pinoys for decades. The jeepney started out as converted military surplus jeeps. It used to be called auto calesa. Painted in folk art, it has become a Pinoy icon that we proudly display at tourism fairs abroad.
The jeepney is a symbol of popular entrepreneurship like the sari sari store. A returning OFW proudly advertises his jeep as 'Katas ng Saudi'. There is a problem: this is not what public transport should be for a metropolis of more than 12 million inhabitants.
The other issue is the fuel it uses. Diesel is imported or processed in a refinery from imported crude oil. It keeps us hostage to the oil producers. We should have done something when the first oil shock happened to protect us from a crisis like this.
Some government officials have justified doing nothing by saying that the alternative, a government-run transit system, will have to be subsidized. With the jeepneys, bahala sila sa buhay nila. Besides, can you imagine how many more unemployed Pinoys there will be if the jeepneys are replaced?
So now we have this problem. The price of diesel is approaching P100/litre. Jeepney, tricycle and bus drivers cannot afford the cost of fuel to move people. Abandoning their roads makes sense. I can't extract blood from turnips.
A few months ago, during the pandemic, when the public transport sector took a nap, Endika Aboitiz and Freddie Tinga tried an experiment in Davao City using all-electric minibuses. They called their project COMET or Community Optimized Managed Electric Transport.
They have 52 COMETs in the Philippines: Davao – 7; Cebu-9; CALABARZON – 4 and Manila – 32. They are looking at 250 units by the end of the year and a major deployment in the thousands by next year.
"Just to pay due respect, it was Endika who introduced us to the Formula E engineers in Spain and their manufacturing partners in China. These groups were instrumental in the design, engineering and production of our COMET minibuses," said Freddie.
Endika and Freddie believe that the future of mass transport does not lie in fixed, heavy, expensive and long-term infrastructure projects. It's also not about adding vehicles and carrying capacity.
Freddie explains, "It's about leveraging new technologies to create lightweight, flexible and disruptive solutions that solve today's traffic and transportation problems at a fraction of the price of the current transportation infrastructure that is being considered…
"Given the current demand for our COMET, I think the speed of our deployment will mainly depend on the amount of funding we can bring to the project. The goal for next year is to deploy at least 200 to 300 units per months, which, given the size of the market and the seriousness of the transport problem, remains a drop in the ocean.
I asked Freddie how the cost of running COMET compares to that of diesel-powered jeepneys.
"Jeepneys have an average mileage of 5.5km per litre. With diesel costing PPP 92.00 per litre, cost per km = PPP 16.72.
"Upgraded" Euro4 Jeepneys with air conditioning have a mileage of 3.2 km per liter. Diesel costing PPP 92.00 per litre, this means cost per km = PPP 28.75.
"The COMET motor consumes 290 watts per kilometer. Air conditioning and COMET electronics consume 2.3 kW per hour. Assuming that the COMET travels 200 km in 14 hours per day, the total power consumption of the COMET will be approximately 450 watts per km. With electricity costs at P10.00 per kWh, this means COMET cost per km = P4.50.
"So in other words, we're running at about 1/6 the fuel cost of Euro 4 diesel."
Freddie further explains, "So what we did was price the COMET at cost, partner with the jeepney operator by subsidizing part of the vehicle, and then find funding for the rest.
"The jeepney operator puts in a very small down payment (in our case P200,000) and then we find a way to fund everything else. In return we get a substantial reduction in transport revenue, plus the lion's share advertising/media revenue We only win if the jeepney operator wins.
Freddie explained that in Davao, they had to overcome the negative bias that people associated with electric transportation. The majority of vehicles out there were nothing more than glorified upgraded golf carts with long charge times and batteries that died after a year of use.
The Davao project has been going on for over a year and a half. They get business customers in addition to advertising sponsorships.
"The important thing with Davao was to show that electric vehicles could run the same number of hours, if not more, than their diesel counterparts.
"COMET can, and should, and will replace jeepneys, UV expresses and other similar forms of transportation on the streets today."
More on COMET's business models in an upcoming column. We need this kind of innovative thinking to solve this growing public transportation problem. Our mobility must be adapted to the new technological era.
Boo Chanco's email address is [email protected]. Follow him on Twitter @boochanco