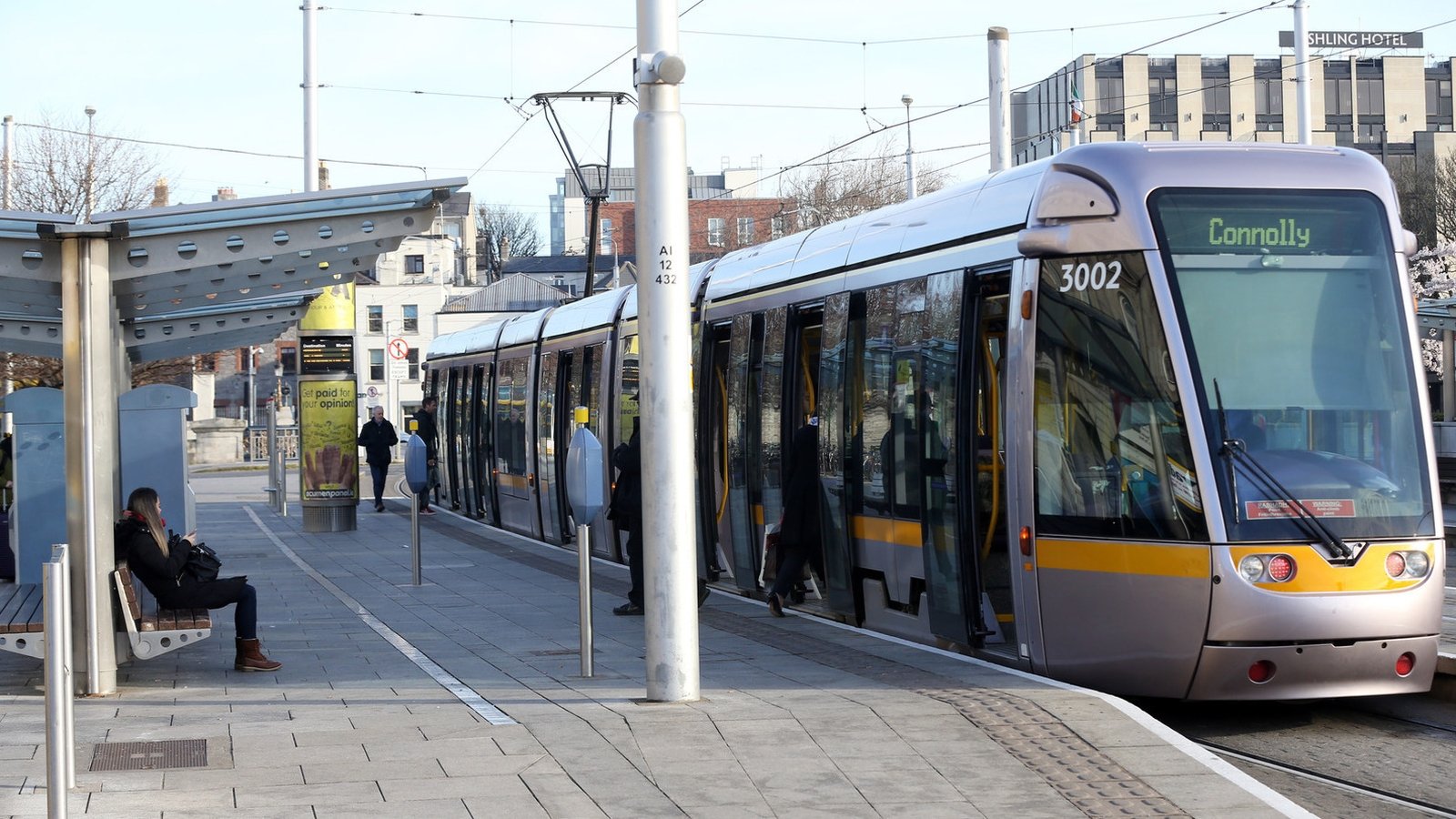 Public transport passenger numbers increase as fares fall
The National Transport Authority said passenger numbers on public transport had increased as fares were reduced as part of the government's plans to lower the cost of living and encourage more sustainable travel.
It is the first time that public transport fares have been reduced nationwide since 1947.
Fares on Dublin Bus, Luas, Go-Ahead Ireland and Iarnród Éireann's DART and Commuter services will fall by 20% for the rest of the year.
Iarnród Éireann's intercity and commuter rates across the country are also reduced.
Additionally, young adults aged 19-23 will now receive a 50% discount on all subsidized public transport fares by using an existing Student Leap card or applying for a new Young Adult Leap card.
Fares for the Bus Éireann and Local Link services were reduced last month.
The NTA said that since then passenger journeys have increased by almost 10%.
NTA chief executive Anne Graham said she hopes this trend will continue across the country and people will consider leaving the car at home at least once a week and using public transport. common instead.
However, the Coach Tourism and Transport Council of Ireland (CTTC) said the decision to exclude private bus companies from the 20% reduction in fares risked putting hundreds of operators out of business while having a negative impact on the future of the Irish transport network.
He said the preferential treatment of state services raises equity issues as it will allow state-funded transport services to offer a significantly reduced fare to passengers.
The organization said its members fear the loss of patronage could push hundreds of family-owned private transport companies into financial ruin.
He estimated that the total cost to the government of including private operators in the program would be around €23.7 million.
"The majority of our members operate regional and commuter services – and as a result of this policy of exclusion, many of our passengers are now actively disadvantaged at a time when there is a cost of living crisis," said said CTTC President John Halpenny.
"The solution is simple – the Department of Transport must seek to include commercial bus operators in the 20% fare reduction program as a matter of urgency."