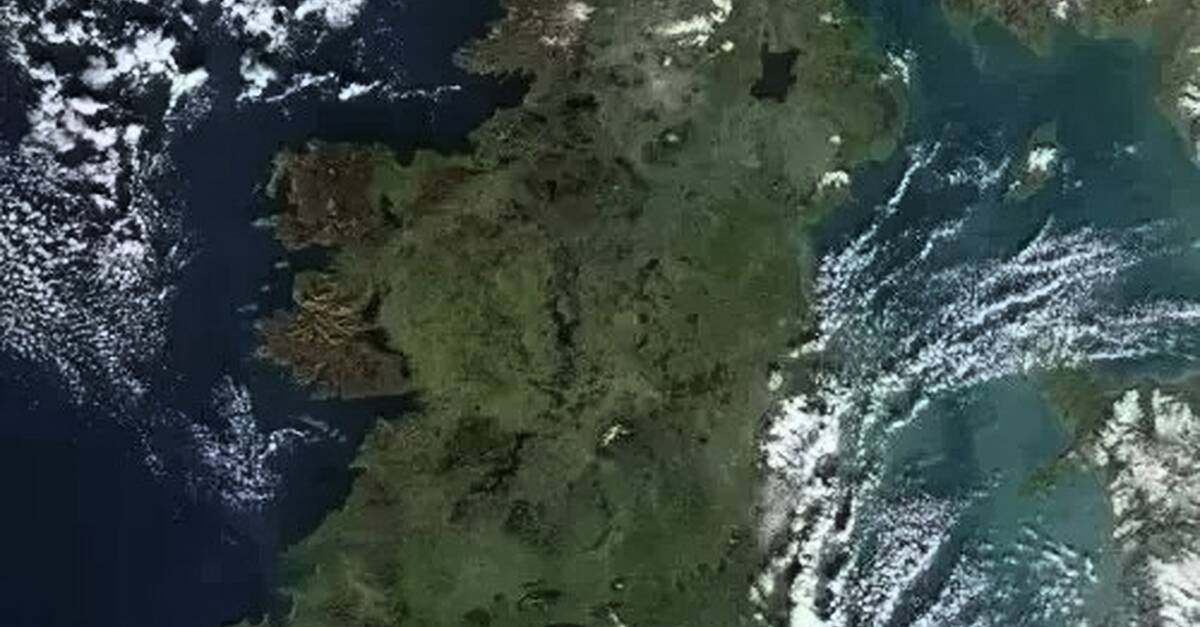 Minister launches projects to create more public transport, walking and cycling options
Transport Minister Eamon Ryan has launched a program called Pathfinder, which includes 35 transport projects to be delivered across the country over the next three years.
Details
According to a statement posted on Gov.ie, the selected Pathfinder projects will begin to transform the way people move, work and live across the country, broken down into the following five categories:
national impact, which includes CycleConnects, a national brand coordinating cycle routes in urban areas;
cycle network/corridor proposals, which are projects such as the West Wexford Urban Cycle Network, Sligo Cycle Corridor and Meath Rural Cycleway Rapid Development;
public transport, which includes projects such as Moyross station and the electrification of Athlone buses;
15 Minute Neighborhoods, which are projects such as Letterkenny Active Travel Town and Naas Mobility Network and the Five Cities Active Travel Demonstrators;
serving schools/universities, which includes projects such as the acceleration of the Safe Routes to School scheme, University of Limerick connectivity and BusIt2School in County Meath; and
workshops and research, including nationwide sustainable mobility training workshops and Leitrim's 'Green Mile' mobility pilot project.
The Pathfinder program is focused on reducing carbon emissions in the transport sector through a shift to cleaner transport choices, and it also aims to increase the momentum of project delivery at the local level, by providing models that can be replicated and scaled elsewhere, with a strong emphasis on experimental and innovative approaches.
Declarations
Get a FREE digital subscription!
Enjoy full access to Hospitality Irelandour weekly email news digest, all website and app content, and all digital issues.
The statement published on Gov.ie quoted Minister Ryan as saying: 'I was delighted with the response to my appeal to local authorities to take part in the Pathfinder scheme. This first selected list clearly shows that there is a real appetite for change across the country. The shortlisted projects, although all unique, have three key elements in common: they are innovative, they are ambitious and, above all, they will be delivered quickly. The leadership group through this Pathfinder program will continue to engage with all local authorities to ensure momentum, and that lessons and experience from shortlisted projects are shared for the benefit of all.
"Decarbonizing transport is a huge challenge, which requires a fundamental change in the way we travel, including a change in our mindset and our choices. By 2025, selected Pathfinder projects will be in action, improving the communities in which they operate and demonstrating to other localities how our system can be transformed. By delivering quickly and committing to a path that others will follow, they will help energize the implementation of the government's Sustainable Mobility Policy.
The statement published on Gov.ie quotes Anne Graham, CEO of the National Transport Authority, as saying: "Pathfinder projects will transform our cities by reducing car dependency and increasing access to active travel and public transport. Projects can bring a once-in-a-generation change to active travel through CycleConnects in all of our cities, focusing on providing the major active travel networks in those cities and establishing new connections, such as between the three educational institutions Upper Limerick. The Pathfinder project is also supporting the provision of the first zero-emission public transport services in Athlone and Dingle, and sets us on an ambitious delivery path for zero-emission bus services across Ireland.
The statement published on Gov.ie quotes South Dublin County Council's planning and transport director, Michael Mulhern, as saying: "The scale of the interest shown by local authorities across the country in presenting so many excellent projects is extremely encouraging. This shows the level of commitment and ambition of each local authority to carry out these projects, which will significantly improve our local walking, cycling and public transport networks. We need continued support from the central government, the NTA, as well as local communities, to carry out these projects.
© 2022 Hospitality Ireland – your source for the latest industry news. Article by Dave Simpson. Click subscribe to subscribe to the Hospitality Ireland printed edition.