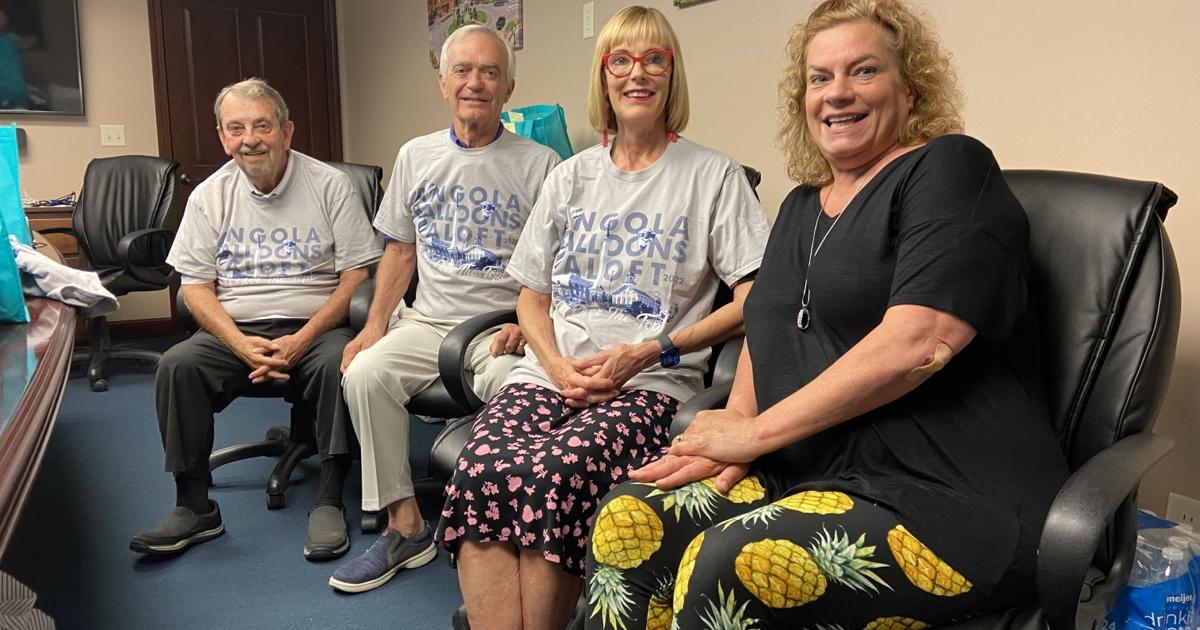 'IN Indiana' Tourism ID Pushed by State | Heralrepublican
ANGOLA — Indiana's hidden gems are about to go more public with an accompanying new look and tourist focus.
Indiana Lieutenant Governor Suzanne Crouch visited the office of the Steuben County Tourism Bureau in Angola on Friday afternoon to discuss "IN Indiana," the state's newest tourism initiative.
After surveys found Indiana to be neutral in public perception, opportunities for growth were explored. An identifier has been developed and is in the process of being publicly deployed. The solution to state tourism issues is available for businesses, cities, festivals, schools and all parts of Hoosier life.
"The beauty about it is that we have a website, if you go to visitindiana.com, you can download a custom toolkit for businesses, schools, nonprofits, governments, or individuals," Crouch said. "It's so simple, yet it's inclusive where anyone can use it."
Responses have been positive so far. Crouch commented on not only the ease of the identifier, but also how it can be incorporated into logos and events.
"We're not saying change your logo and make it ours. We're just saying use it as an identifier so people know it's happening in Indiana. We hope we can get to the General Assembly and demonstrate how successful this has been," Crouch said. "And the little money we spend there, how if we could put more money, what would that do for Indiana in terms of attracting people and attracting talent."
The identifier also has the potential to contribute to the quality of life of a territory while being an economic contributor. Crouch feels that tourism is often overlooked.
"We haven't done a very good job of really educating our legislators on the importance of tourism because tourism is a big driver of economic development. It contributes just under $10 billion. I think it's $9.6 billion for our state's economy and supports over 208,000 jobs," Crouch said.
Festivals and events in particular have a great opportunity for tourism to contribute economically. $0.70 of every tourist dollar spent in the state stays in the local community that hosted an event or festival.
"We have over 600 festivals in Indiana. And so these festivals are happening in communities that are proud of what they do or what they're known for," Crouch said. "We simply do not favor tourism as a real tool for economic development. We think about advanced manufacturing, we think about industry, but I don't think we necessarily always think about tourism being such an economic driver.
Tourism adds strongly to the Hoosier experience and quality of life.
"These festivals not only attract people and bring economic development to the community, but they also instill pride in the people who are part of that community and it helps to improve that quality of life," Crouch said.
Compared to bordering states, Indiana falls short of budgeting for initiatives to boost tourism. After receiving a grant to address the lack of tourism in Hoosier State, "IN Indiana" was launched.
"We received the $5.6 million grant from the federal government which was strictly for promotion and marketing, hospitality, recreation and events here in the state of Indiana. And that allowed us to grow the campaign," Crouch said.
Eventually, Crouch and the team behind the "IN Indiana" id look to attend the upcoming General Assembly budget session. Their goal is to get more funding for tourism and marketing within the state.
Ultimately, "IN Indiana" will tell the story of the Hoosier State from a Hoosier perspective. The hope is that the identifier will show the need for greater government attention to state tourism. A toolkit with a downloadable version of "IN Indiana" is available at visitindiana.com.