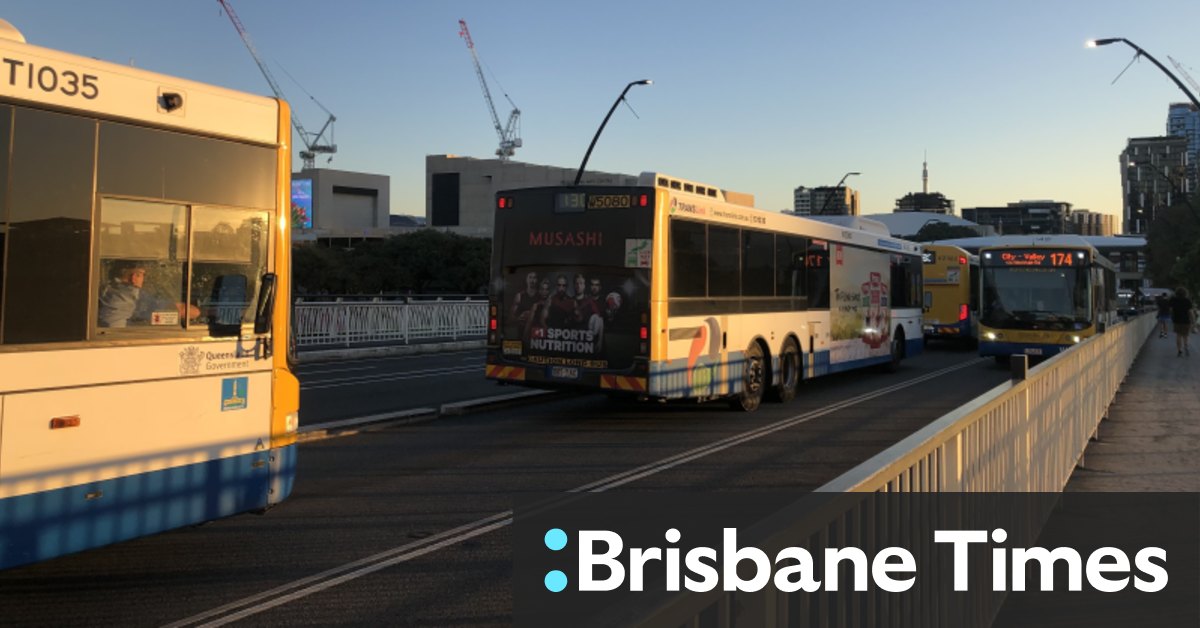 How Brisbane's public transport explains the impact of COVID on tourism and city work
Mr Gschwind said it would take some time for international tourism to recover, so Queensland would aim to make the most of the domestic market in 2022.
Bus data shows the loss of international students and an abandonment of on-campus courses for universities, with UQ Lakes (down 60 percent) and Griffith University (57 percent) topping the list, while the Work from home trend has led to heavy falls of people jumping on buses in Roma Street (57 percent) and King George Square (45 percent).
There was a 43 percent drop in the average number of people boarding buses in the South Bank's tourist, dining and entertainment mecca, while the Upper Mount Gravatt bus route – at the Garden City Mall – also suffered a sharp drop (42 percent), showing people were avoiding public transport to get to stores.
The Executive Director of the Property Council of Australia Queensland, Jen Williams, said the decline in public transport confirmed a trend towards flexible working over the past 18 months.
"The data also shows that when traveling to the city, office workers are now more likely to drive themselves than to jump on the bus," she said.
Ms Williams said the change in health restrictions had kept people away from CBD: "When masks were required, the numbers dropped. When the restrictions were lifted, we saw people coming back quickly. "
She said increasing vaccination rates, reducing restrictions and "the clean air of a new year" would likely result in a boost to Brisbane city's workforce from January. , but it would be an ongoing challenge to change the habits of the past 18 months and incentives to get on board might be necessary.
"Getting people back on the bus or train will require a concerted effort to remind commuters of the benefits of public transportation, as well as the personal and professional benefits of being with co-workers in a physical workplace," Ms. Williams said.
Brisbane City Council Transport Chairman Councilor Ryan Murphy said people had started to return to trains, buses and ferries, but bus ridership was still down nearly 39% per compared to before COVID.
"As vaccination rates improve and restrictions ease, we are confident local commuters will resume their usual travel routines before the pandemic," he said.
"However, resuming our public transportation system, as well as our CBD, will take time pending the return of interstate and international tourists as well as international students."
Cr Murphy said the buses continued to operate on their standard schedule during closures and restrictions because services were essential.
Transport Minister Mark Bailey said he was confident patronage would continue to increase in 2022 as vaccination rates increased.
Loading
At the height of the pandemic, in April 2020, public transport ridership fell by more than 80%.
In September 2021, public transport use was at 63% of pre-COVID levels, after dropping to 47% in August during an extended lockdown.
Earlier this year, it was revealed that taxpayers were paying more than $ 40 for every trip made on trains in South East Queensland as government subsidies skyrocketed amid a drastic drop in passenger numbers in due to the pandemic.