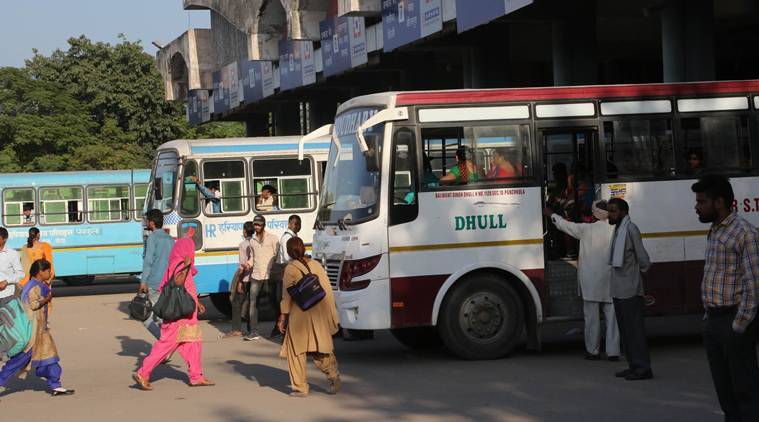 Chandigarh: Over 80% of commuters willing to pay extra for better public transport, RITES report finds
Over 80% of bus and train passengers are willing to pay extra for a better public transport system like Rapid Transit System (MRTS), according to a report by Rail India's Technical and Economic Service (RITES) .
RITES is an engineering consultancy, specializing in transport infrastructure, owned by Indian Railways and is conducting a study in Tricity to research viable transport options.
The RITES was engaged due to increasing vehicle congestion in Chandigarh.
The agency first conducted research on the influx of passengers and those who use the different modes of public transport.
It was clarified that the peak demand (of 71,450 passengers) was seen at the Interstate Bus Terminal (ISBT) Area 43 due to intercity and intracity buses. While Chandigarh Railway Station handles 40,000 passengers daily, Chandigarh Airport handles around 10,000 passengers daily.
The RITES report found that around 71,451 commuters were looking for a daily pass at ISBT Sector 43, Chandigarh, while the peak pass demand came from 5,274 travellers. At Chandigarh Railway Station, demand came from 39,862 and 3,202 commuters for a daily pass and a peak pass respectively.
Demand for the daily pass at ISBT sector 17 was 55,611, while it was 5,077 for the peak pass. While the ISBT Panchkula saw 12,703 commuters looking for a daily pass, there were 1,266 at the ISBT Mohali bus stand. As many as 2,485 passengers applied for a daily pass at Mohali station.
RITES also researched the purpose of travel. The report says the majority of bus and train travel was for business and commercial purposes, while around 35% of air travel was tourism-related. It was found that about 26% of bus trips were for educational purposes.
RITES found that around 65% of bus passengers and 33% of rail commuters have an access time of less than 20 minutes. About 51% of air passengers (travel from nearby cities) have an access time of over 90 minutes, according to the report.
He said the maximum number of passengers used buses to get to train and bus stations, while about 87% of passengers used a car/taxi to get to the airport.
The report also indicates that the majority (54%) of bus passengers were daily commuters, while most rail and air passengers were occasional travellers.
OUTSIDE CORD TRAFFIC
The RITES found that around 59.5% of traffic on Chandigarh's Outer Cordon ventured out for business purposes, while 3.1% took to the road for education purposes.
The purpose of visit was also studied in which it was found that 18.5% of travelers take the road for business purposes, 4.4% for tourism purposes and 8.4% for social purposes.
The frequency of vehicles entering Chandigarh at the outer cordon was also researched in which it was found that 46.9% of vehicles came daily, about 23.2% weekly, 21.5% monthly and 8.5% of vehicles came occasionally.
UNDERPASS PROPOSAL
The RITES has also proposed the construction of underpasses at nine of Chandigarh's 15 major junctions to facilitate traffic flow.
According to the agency, at least 15 intersections in the city are currently clogged with rush-hour traffic, with the situation likely to worsen over the next five years as the number of vehicles increases.
RITES, in its investigation, took into account the passenger car unit – that is, the number of vehicles approaching these junctions during peak hours. In this respect, the highest number was found at Transport Chowk (Purv Marg-Madhya Marg junction) with 10,572 vehicles, the same figure could reach 14,148 vehicles in 2027.