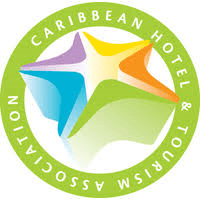 Caribbean Hotel and Tourism Association Opens Nominations for CHIEF Awards
The Caribbean Hotel and Tourism Association (CHTA) has called for entries for its Caribbean Hotel Industry Exchange Forum (CHIEF) awards, which recognize best practices in four areas: business operations, human resources, sales and marketing, and sustainability.
The CHIEF Awards honor and celebrate the successful practices that CHTA member hotels and tourism-related businesses have adopted to improve the quality of tourism, the main economic driver of the Caribbean.
The awards are open to all CHTA members or any of the region's National Hospitality and Tourism Associations (NHTAs), tourism ministries or departments, travel industry partners, online travel agencies (OTA), travel intermediaries, trade press, CHTA strategic partners and sponsors as well as the general public.
Nominations are submitted to the CHTA and subsequently approved by the NHTA. A panel of judges representing top industry professionals in their respective fields will review all entries and make their selections. Visuals, videos, charts, graphs and other illustrative materials are encouraged to be included in submissions.
Submissions will be evaluated on the approach taken, the application of the approach as a practice and the results achieved; judges will select three finalists with an overall winner identified for each category.
CHTA President Nicola Madden-Greig said: "This year the awards take on tremendous significance, particularly following two years of the pandemic and the level of skills that needed to be employed to foster recovery. Being able to recognize our members at this time for their efforts will go a long way and allow us to share best practices. »
Bill Clegg, Chairman of the CHIEF Awards, said, "We are thrilled to be able to host the awards ceremony again following the pandemic-related hiatus."
The top three finalists in each category and the winners will be announced at an awards luncheon at the inaugural Caribbean Travel Forum in Puerto Rico on Monday, October 3, just prior to the official opening of the 40th Annual CHTA Travel Market. in the Caribbean on October 3. 3-5.
The deadline for nominations is Friday, September 9.
For more information, visit https://caribbeanhotelandtourism.com/events-calendar/chief-awards or contact the Caribbean Hotel and Tourism Association at [email protected]