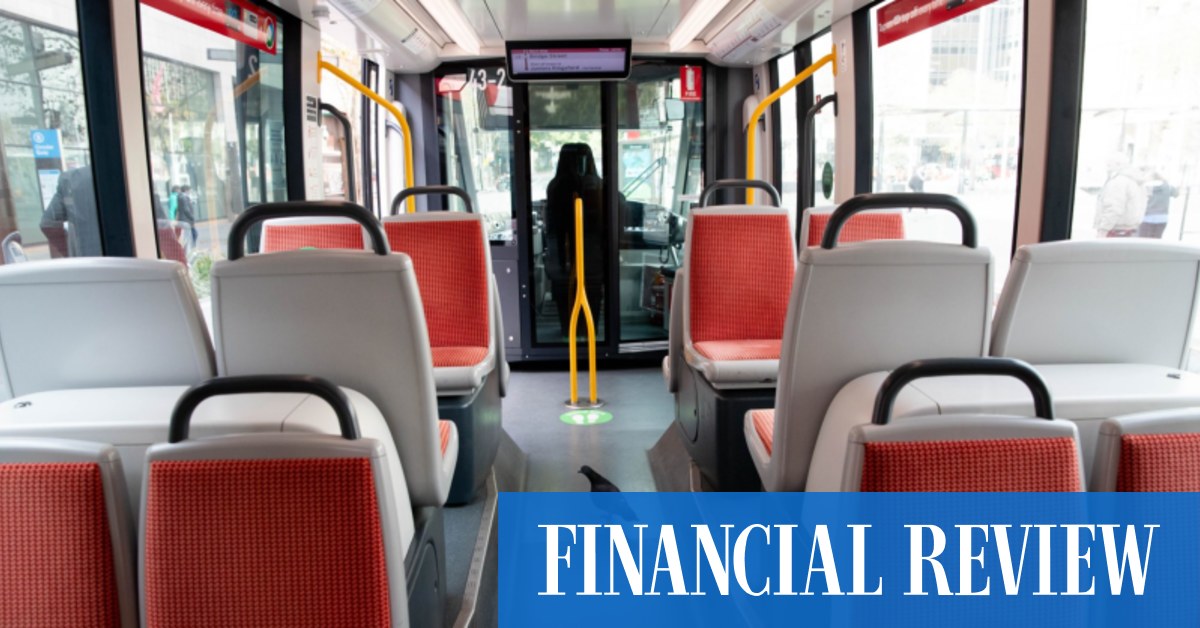 Australian workers stay at home except to seek rapid tests
The other biggest falls were in the Northern Territory and NSW, where mobility was down 10 percentage points from a year ago.
The only jurisdictions where people are commuting more to work, on average, than a year ago are Tasmania and Western Australia.
Meanwhile, people are spending more time at home than at the same time last year, in all states and territories.
People also appear to be staying off public transport, with public transport mobility down in all states except Tasmania compared to the same time last year.
The steepest declines were seen in the ACT, where public transport mobility is 23 percentage points lower than last January; South Australia, where mobility is down 14 percentage points, and Queensland, where travel is down 12 percentage points.
pharmacy madness
Trips to groceries and pharmacies increased significantly from a year ago, with the biggest gains being recorded in Tasmania, WA and Queensland.
The results are consistent with spending data from Commonwealth Bank, which showed a rebound in card transactions in the week to January 21, driven by spending at pharmacies.
"Purchases of rapid antigen tests, pain relief and other supplies to fight the virus are likely supporting spending in this category," the bank said.
But not all sectors have been as lucky as pharmacies, with retail and leisure mobility falling in New South Wales, the ACT, the Northern Territory and South Africa, indicating that some Australians made fewer trips to restaurants, shopping malls and cinemas.
The drop comes as staff shortages have forced hotels to cut booking capacity by up to 50%, while some retailers have been forced to temporarily close or limit trading hours.
ANZ chief economist Adelaide Timbrell said there was evidence of a decline in restaurant and takeaway spending between the first half of December and the first half of January in transaction data internal to the bank.
"Typically, the national seasonal dip in restaurant spending is around 11-18%, but this year it was 26%," Ms. Timbrell wrote.
Spending on entertainment and travel also fell, she said, while the share of dining spending online rather than in-store topped 10% for the first time since mid-October when Sydney was out of the lock.