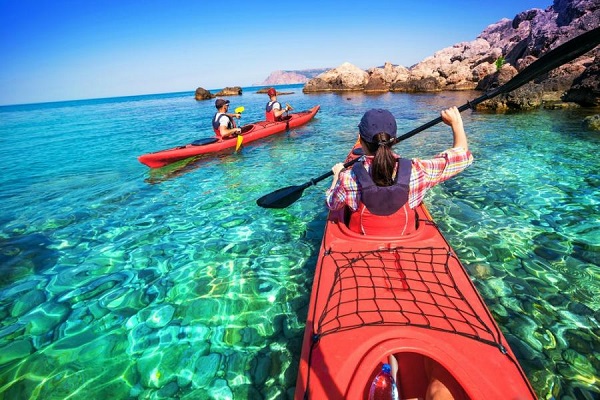 Adventure Travel Trade Association is facilitating the future of tourism among forward-thinking nations
The Adventure Travel Trade Association (ATTA) has facilitated the signing of an important declaration towards a more transformative future for tourism among countries seeking to grow their adventure travel industry while contributing to a sustainable and regenerative recovery of the tourism industry as a whole.
During ATTA's AdventureNEXT Latin America adventure held earlier this month, Panamanian Tourism Minister Iván Eskildsen brought together tourism counterparts from Colombia (Ricardo Galindo Bueno), Costa Rica (Gustavo Alvarado), Ecuador (Niels Olsen), Guatemala (Alejandro De León) and Honduras (Luis Guillermo Chévez Contreras). They joined senior officials from Brazil (Secretary of Tourism, Mato Grosso do Sul, Bruno Wendling) and Jordan (Director Malia Asfour, JTBNA) for a panel discussion on commitments to a more sustainable and transformative future for the tourism. The ATTA has helped facilitate this discussion as part of its continued commitment to follow up on UNWTO's call for the public and private sectors to work together and seize the opportunity to place sustainability and inclusiveness at the heart of the restart and recovery of the tourism sector.
"It was inspiring to see all of these countries who arguably see the greatest benefits of a robust tourism industry come together and agree unanimously on how tourism needs to recover in a sustainable way," he said. said ATTA CEO, Mr. Shannon Stowell. "There was no question about the commitments that needed to be made as leaders in tourism, rather about collaboration and the need to work together for the benefit of the global industry."
Other signatories included Gabriella Stowell, ATTA Regional Director for Latin America and the Caribbean, and Fernando Fondevila, General Manager of Promotur Panama.
The declaration, titled: Transformation Towards The Tourism of the Future proclaimed:
WE AGREE that the future of tourism is collaborative, bringing together the ancient wisdom of local and indigenous communities with pioneering scientific, business and economic knowledge in the service of the long-term management of integrated ecosystems.
WE BELIEVE the future of tourism is regenerative. This is our opportunity to rethink the way we interact with nature and people to regenerate invaluable ancestral knowledge in order to face the current anthropogenic climate crisis.
WE RECOGNIZE that the future of tourism is green and blue. It is imperative that our industry protects and regenerates the last wild spaces and carbon sinks on land and ocean.
WE ARE COMMITTED to the transformation towards a carbon-neutral and more socially resilient tourism economy – including new business models through digitalisation – thus offering the opportunity to ensure a fair distribution of its benefits and contribute to an economic reactivation world.
AdventureNEXT Latin America also marked the first meeting of tourism ministers from these often competing destinations and the creation of a cooperative working group to share best practices and measures of success to be reviewed annually, facilitated by the ATTA.
"As well as being a vital trade association within the tourism industry, the ATTA is also an enabler, and I was proud to sign on behalf of Jordan and our experiences as a country working together towards more resilient and sustainable tourism practices," says Asfour. , also a board member of ATTA. "When Jordan created the Meaningful Travel Map to showcase social tourism enterprises, we always hoped it would be an example for other countries in the Middle East and beyond to emulate. By coming together as a working group, these Latin American tourism leaders will soon be sharing best practices with the global tourism industry.
---
Support our industry news service
We hope you enjoy the news we post, so while you're here can we ask for your support?
As an independent publisher, we need reader support for our industry intelligence gathering, so ask – if you're not already – to support us by subscribing to the print version. Australasian Leisure Management magazine and/or our online news.
Click here to see our subscription options.