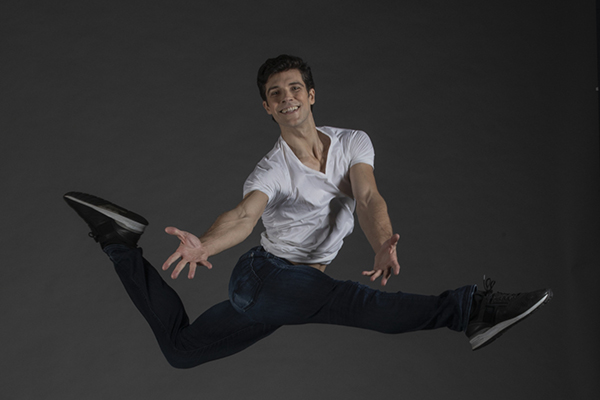 Abu Dhabi Travel, Tourism and Hospitality Festival features ballet superstar Bolle & Friends
The 19th Abu Dhabi Festival, to be held under the theme "Creating the Emirati Mindset: Creation, Innovation and Joy", and in partnership with the Embassy of Italy, presents Roberto Bolle and Friends, a UAE's first ballet gala at the Emirates Palace Auditorium on January 9, 2022.
The founder of the Abu Dhabi Music & Arts Foundation (ADMAF) as well as the founder and artistic director of the Abu Dhabi festival Huda I. Alkhamis-Kanoo said: "For nearly two decades, the festival has hosted the greatest ballet stars. On the program of this edition, we are proud to present Bolle in a ballet gala, including the Nutcracker, Dorian Gray and The Talisman, and to share the beauty of this dancer's talent, his technical skills and his artistic expression to the public of 'Abu Dhabi.
Italian Ambassador Nicola Lener said: "Ballet has its origins in the Italian Renaissance and continues to be part of our cultural life. Bolle, the first dancer in the world to be both Star of Teatro alla Scala in Milan and Principal Dancer of the American Ballet Theater in New York, was indeed the first artist to use dance as a tool to foster dialogue. and mutual understanding between people of different origins and social classes.
"Thanks to the collaboration with ADMAF, the Italian Embassy is pleased to offer the Abu Dhabi public a Ballet Gala performed by Bolle & Friends. This event will be an opportunity to enjoy the performance of some famous dancers in the world, presenting a selection of beautiful ballets from the 19th and 20th centuries. I am sure it will be an amazing evening for the cultural life of Abu Dhabi. "
In this performance, which takes place at the Emirates Palace Auditorium in Abu Dhabi, Bolle invited five famous stars to dance with him on the stage of the Abu Dhabi Festival. The gala will feature nine ballet dances including: Two, The Talisman, Kazimir's Colors, The Nutcracker, Waves, Giselle – Pas de deux from Act II, Thaïs, Don Quixote – Pas de deux from Act III and Dorian Gray.
Bolle said: "It is a great honor to represent Italy with my 'Roberto Bolle and Friends' gala here in Abu Dhabi, a great pleasure to be here for the first time! I am happy and proud to bring Italian art and culture again beyond borders and to be able to show the beauty and the communicative power of dance, a universal language that unites peoples and cultures all over the world.
Abu Dhabi Festival 2022 will be held under the patronage of Sheikha Shamsa Bint Hamdan Al Nahyan and supported by lead partner Mubadala Investment Company and energy partner GS Energy. With over 1,000 artists participating from around the world to present over 300 performances and events, the 19th edition will also include two world tours and 17 world premieres.
The festival program is part of ADMAF's contribution to the designation of the capital of the United Arab Emirates as a UNESCO City of Music.TradeArabia News Service