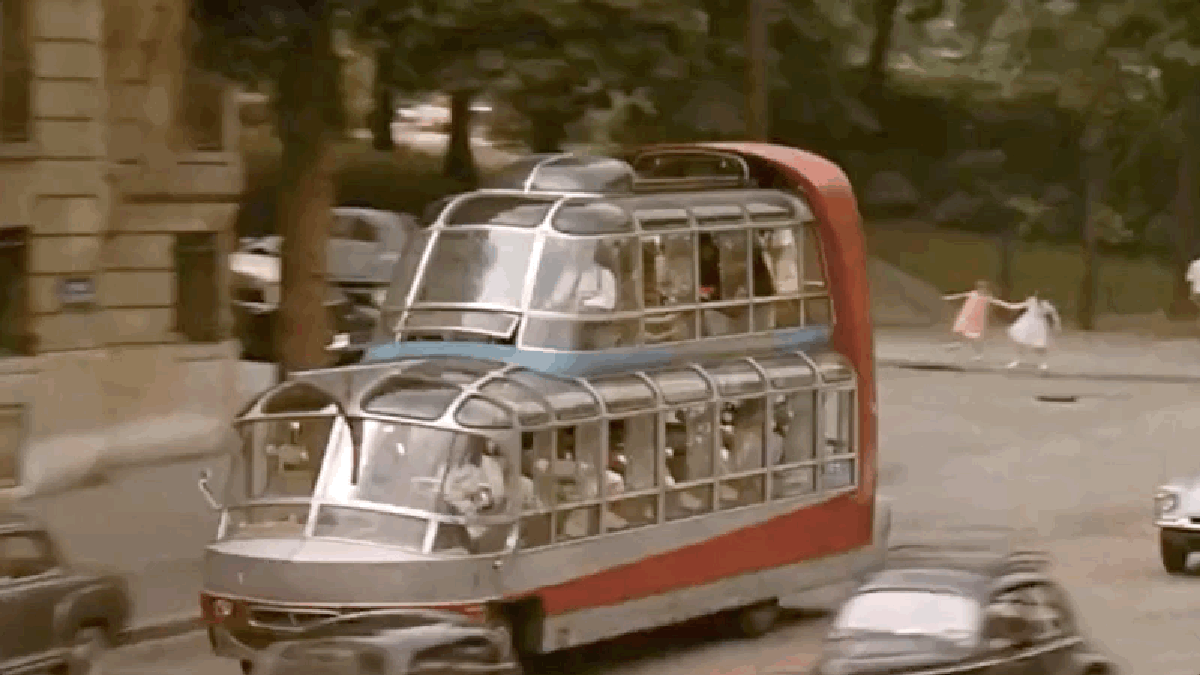 A French tour company has built some of the weirdest buses ever
I know I use the term "weird" a lot, sometimes on vehicles that do not deserve it. I still use it today, but I think you will agree that its use is justified this time. In the 1950s, a Parisian tour operator has taken Citroën U55 trucks and made them fit into the craziest buses that have ever existed. These are the Citroën U55 Cityrama Currus.
Last night my future wife and I ended the weekend with YouTube and pizza. Browsing through the videos, we visited the channel of one of our favorites: Tim's traveler. Tim travels the world documenting obscure places and really neat public transport. This time, however, he has a real treat. In the 1950s, the Parisian travel agency Groupe Cityrama ordered wild buses that were apparently lost in time.
There is surprisingly little information about these easily accessible buses. A number of small personal blogs have covered him and Tim up there, a miniature car magazine and oddly, a UK based insurance company. We touched it 12 years agotoo.
As the story goes, the Cityrama Group was started in 1956 to provide tourism in Paris, France. Now that Paris is a major tourist city, Cityrama was entering a competitive market. Cityrama's plan to be different was to go big and bold. The tour group tour buses would be like nothing you've ever seen before or because.
Cityrama chose the Citroën Type 55 utility truck as the backbone of its buses. These workhorses featured either 4.6-litre petrol six-cylinders producing 73 bhp or a 5.2-litre diesel six-cylinder producing 86 bhp. Launched in 1953 and produced until 1965, these trucks were the backbone of fire engines, flatbeds and those five to ten weird buses.
Cityrama entrusted these trucks to bodybuilder Currus, who transformed them into the bus you see here. As Tim notes, the design goals were to create a double-decker, mostly glass bus that was unlike anything else. Well, mission accomplished. Take a look at this thing.
There is so much going on with this Cityrama bus. Looks like it has a boat hull in front, there's tail fins at the rear, and the red character line turns into a massive wing above the second deck. Oh, and yes, it's a forward-pointing spear. The roof of the second deck was also removable for guided tours in hot weather.
Both Tim and Automotive Model Review Magazine Remark that the bus wasn't just weird but also innovative. Each seat is equipped with headphones that broadcast commentary on the landscape in several languages.
The Citroën U55 Cityrama Currus became an instant hit with tourists, and they were so popular that they featured in local films. There are few images of these buses, so they are widely preserved in the media.
A popular movie to feature these buses is Zazie in the Metro:
Unfortunately, the distinctive buses had a few issues, most notably with their engines overheating. Over time, Cityrama added second and third grills as well as an oil cooler. On the contrary, adding the grilles only made the buses even dumber.
Ultimately, as Model Auto Review Magazine notes, the buses were retired in 1980 and replaced with normal tour buses. Not much is known about what happened to the handful of buses produced.
One ended up in a circus. Another was found in a sorry state in 2008.
I'm blown away that something so cool was produced with so little evidence of its existence. If you know more about these buses, especially where one of them is, send me an email. I'd love to continue spotlighting one of the craziest buses ever built.