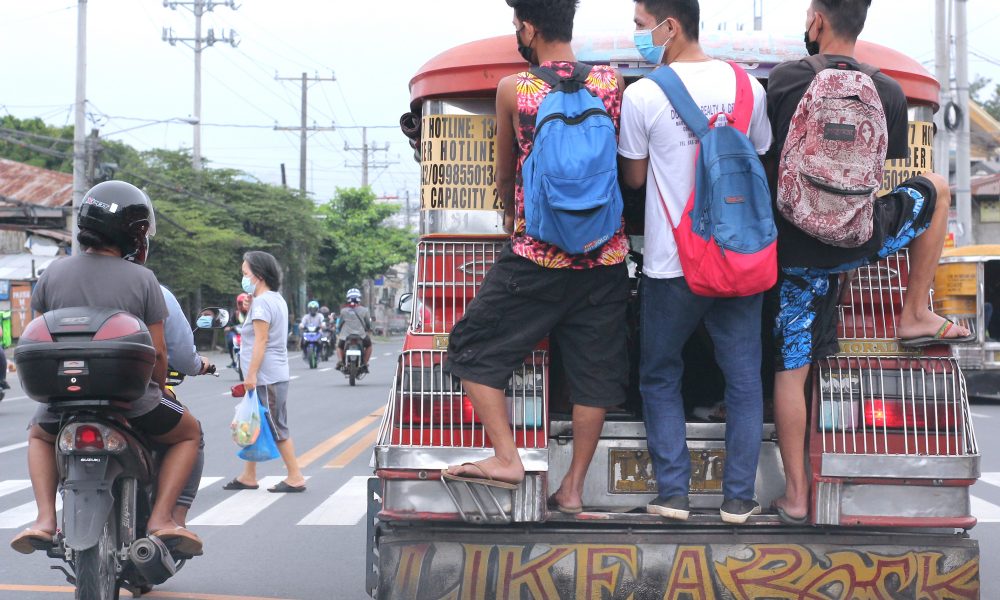 70% passenger capacity on public transport begins November 4 – Philippine Canadian Inquirer
MANILA – The passenger capacity of rail lines and certain public utility vehicles (VPUs) operating in Metro Manila and adjacent provinces will increase from the current 50% to 70% from November 4, following a decline in coronavirus cases.
"In accordance with the recommendation of the DOTr, the Inter-Agency Task Force (IATF) issued Resolution No. 146, 2021 series, dated October 28, 2021, granting the increase in passenger capacity from sixty – ten percent (70%) "Circular 2021-064 published by the Land Transportation Franchising and Regulatory Board (LTFRB) read.
On October 28, the Inter-Agency Task Force for the Management of Emerging Infectious Diseases (IATF-EID) approved the recommendation of the Ministry of Transport and the LTFRB to implement the gradual increase in passenger capacity in the public transport, including road and rail. systems for a month until they reach full capacity.
Plastic barriers not required
The LTFRB also clarified that plastic barriers inside utility jeepneys are not nationally required, provided appropriate physical distance is maintained and passengers follow health and safety protocols. security to prevent the spread of Covid-19.
"Hindi 'ho DOTr is needed to secure a plastic barrier for the passengers of the jeepney gay community. Noon DOTr protocol is the installation of a plastic barrier to help you review the day the GCQ was set up (The DOTr did not require plastic barriers between passengers in public utility vehicles such as jeepneys. The DOTr issued a protocol to install plastic barriers between drivers and passengers when we were on GCQ l 'last year),' said Delgra.
With the growing demand for public transport, Delgra said there is a need to increase passenger capacity in PUVs as quarantine restrictions begin to ease and more businesses reopen.
The increased passenger capacity will help cushion the impact of the pandemic and the recent rise in fuel prices on the livelihoods of drivers and PUV operators, he added.
"The livelihoods of drivers and public transport operators have been severely affected, with the passenger capacity of public transport being kept at 50%. The increase in passenger capacity will mean increased revenues for the public transport sector, "he said.
In the rail sector, the LRT 1, LRT-2, MRT-3 and PNR would implement the increase in passenger capacity from the current 30% to 70%.
Citing studies, DOTr Undersecretary TJ Batan said only 0.2% of traceable outbreaks in Germany were transport-related; only 1.2% of Covid-19 clusters are linked to transport (land, air and sea); and that there is only a 0.01% chance of contracting Covid-19 on public transport, the probability decreasing to 0.005% risk of infection with a face covering.
Despite the relaxation of quarantine restrictions and the gradual increase in passenger capacity on public transport, DOTr reminded the public to adhere to minimum health protocols.